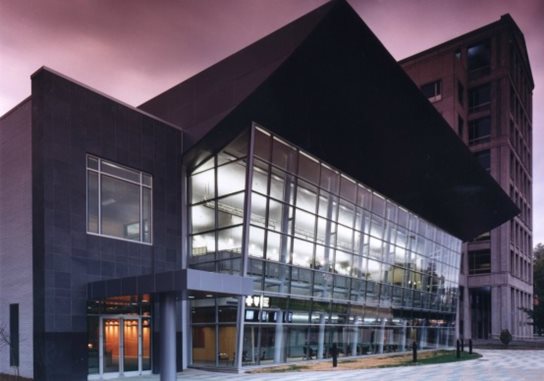 Size: 51,000 sf
Location: Philadelphia, Pennsylvania
Architect: Burt Hill Kosar Rittelmann
Builder: L.F. Driscoll Co.
WHYY, Inc. is a Pennsylvania non-profit corporation which operates TV12 and 91FM, community public television and radio stations, respectively. Since 1979, the company occupied television and radio production and broadcasting facilities on Independence Square in downtown Philadelphia. WHYY made a commitment in 1998 to reinvent itself as a Regional Telecommunications Service for the 21st Century. It completed a $15 million capital campaign to fund that transformation which included a state-of-the-art facility and specialized studio and telecommunications equipment.
On behalf of WHYY, Aegis negotiated with PIDC to purchase the facility and then managed the full renovation of the facility.
Project team members included Burt Hill Kosar Rittelmann (design) and L.F. Driscoll Co. (construction).