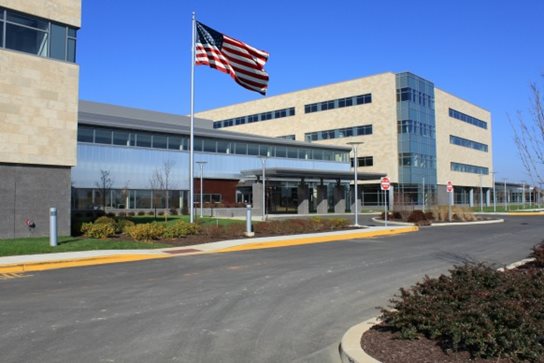 Size: 250,000 sf total building; 120,000 sf Virtua Programs
Location: Washington Township, New Jersey
Architect: HGA
Virtua Health entered into a partnership with Frauenshuh Healthcare Real Estate Solutions for the development of an ambulatory care center. The Virtua Health and Wellness Center is a destination for families and community members alike. With onsite physician offices, diagnostic testing, and outpatient surgery, visitors can see their doctors and undergo tests or procedures without ever leaving the center. Guests can also exercise at the fitness center, relax with a massage at the med spa and enjoy a heart-healthy meal in the café.
Virtua programs in the facility include an ambulatory surgical center, radiation oncology suite, occupational health/urgent care facility, sleep lab, maternal/fetal medicine unit, wound care suite, diabetes and nutrition center, café, conference center, cardiac rehab facility, PT/OT rehabilitation center, child care and fitness center.
Aegis Property Group was retained by Virtua to support its facilities team with the management of the design and construction processes for the Virtua fitout. Aegis joined the Virtua team during the fitout schematic design phase and coordinated the design process with the architect, Hammel, Green and Abrahamson (HGA), the medical equipment planner, RTKL, and the various Virtua user groups.