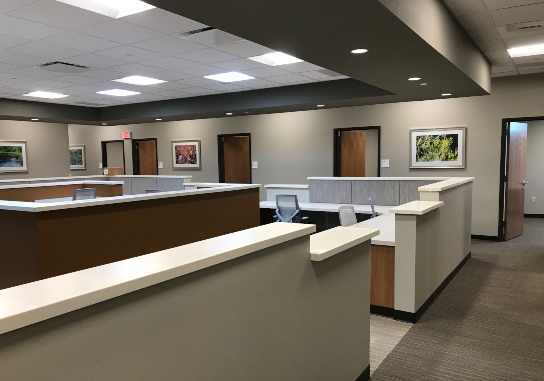 Size: 31,900 sf
Location: Marlton, New Jersey
Architect: Tono Architects
Builder: Target Construction
Virtua renovated 31,900 s.f. of space in The Shoppes and Residences at Renaissance Square, a mixed-use complex along Route 70 in a shopping center undergoing a $70 million renovation. Virtua is the anchor tenant.
Virtua Medical Group's new facility includes medical and surgical practices for primary and pulmonary care, as well as The Virtua Surgical Group and physical therapy and laboratory services.
The space has a shared registration and welcome area, general waiting, and all required support spaces.
Other team members include Tono Architects, Pisarek Engineering, and Target Construction.