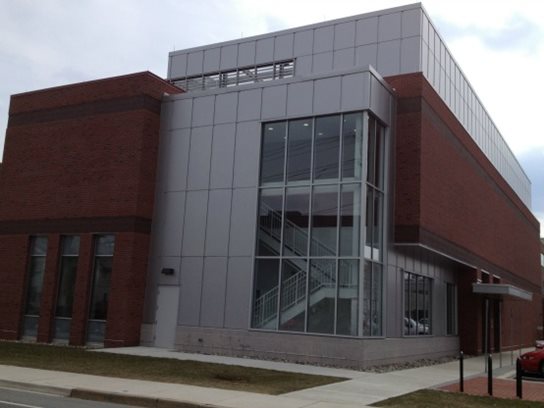 Size: 15,000 square feet
Location: Newark, Delaware
Architect: Design Collective, Inc.
Builder: Bancroft Building Corporation
The Life Science Research Facility is a two-story facility for multidisciplinary research. This facility was designed to replace the existing out-dated and undersized facility housed in nearby Wolf Hall-McKinly Lab. This project supports the University's desire to dramatically increase funded research of several departments including Biology, Psychology and Engineering.
It contains multi-purpose research space, surgery and procedure rooms, Necropsy Room, and administrative office space.
The University secured Federal Funding from the NIH as well as State funding for the design and construction.
The project team includes Design Collective Inc. (design); Burdette, Koehler, Murphy & Associates, Inc. (engineering design);  Bancroft Building Corporation (general contractor).
The project was designed to LEED certification standards.