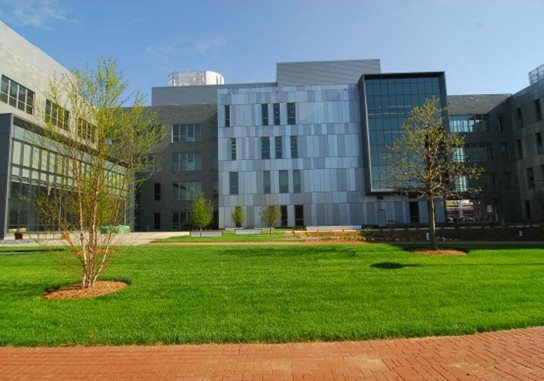 Size: 194,000 square feet
Location: Newark, Delaware
Architect: Ayers Saint Gross
Builder: Whiting-Turner
The Interdisciplinary Science & Engineering Laboratory is a facility where teaching, learning and research come together in an integrated way, with the research providing content for the curriculum and with students learning through exploration of real-world problems. The ISE Lab includes classrooms and teaching laboratories, core research facilities for teams of researchers, and space for the University of Delaware Energy Institute, the Center for Energy and Environmental Policy, the Delaware Environmental Institute, and the Catalysis Center for Energy Innovation. This project is part of the University's Path to Prominence Strategic Plan.
It also contains an H-5 clean room with clean bays ranging from Class 100,000 to 1,000. The H5 classification has been upgraded from the inital design, thereby involving substantial renovations to the building construction. Aegis also oversaw tool installation design and construction.
The building project team includes Ayers Saint Gross (design) and Whiting-Turner (construction). The tool installation project team includes IPS as both the designer and construction manager.