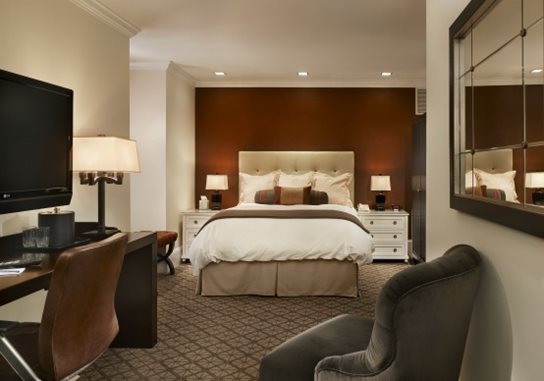 Size: 65-room Inn + common areas
Location: Philadelphia, Pennsylvania
Architect: DPK&A and Meyers Associates
Builder: Daniel J. Keating, Inc.
The Union League of Philadelphia is one of the city's most venerable institutions. With over 2,500 members, the club provides restaurant, conference, health club and residential services in its landmark building on South Broad Street. In an effort to fully utilize existing resources and to generate new sources of revenue, the League renovated approximately 65 rooms, the health club and related service areas for operation as a Class-A hotel for memebers and their guests. The project included systematic upgrades, interior finishes and new FF&E. The facility is owned, funded, and staffed by the League itself.
Other team members include DPK&A and Meyers Associates (base building design) and Daniel J. Keating (construction).