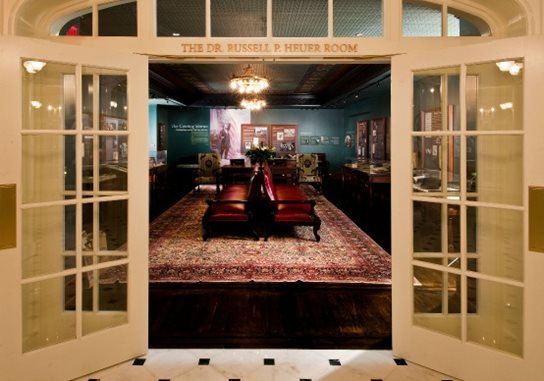 Size: 8,500 sf
Location: Philadelphia, Pennsylvania
Architect: Atkin Olshin Schade
Builder: Daniel J. Keating Company
The Heritage Center is located in The Union League of Philadelphia where members and guests can view The League's considerable archives and collections. The Center is filled with restored historic 19th and early 20th century furniture from the League's collection and has space for exhibits and programs which will tell the history of the League and highlight the national treasures that form its archival holdings.
A museum quality high-density storage facility was built to house the League's archival holdings, the Civil War book collection of the League, and The Civil War Museum. These collections will be used for research and study by students and scholars from across the country and around the world.
The Project Team included Atkin Olshin Schade Architects, Marvin Waxman Engineers and Daniel J. Keating Company.