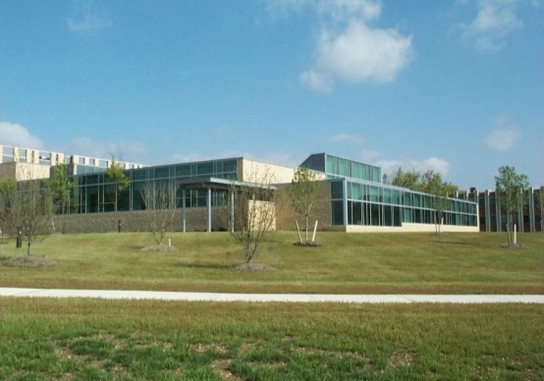 Size: 181,2100 s.f. (2000-present)
Location: Princeton, New Jersey
Architect: KSS Architects
Builder: Irwin & Leighton
In 2000, ReCAP (The Research Collections and Preservation Consortium) was created by Columbia University, the New York Public Library, and Princeton University to develop, own, occupy, and operate a state-of-the-art library facility on a site in Princeton Forrestal Center in Princeton, NJ. ReCAP is the largest collection of library materials under one roof in the world. In 2017, Harvard University joined the Consortium.
Storage Module Buildings: The ReCAP Facility consists of a series of book storage modules, built over time according to storage needs. The module design accommodates a proprietary shelving and storage system with strict temperature and humidity requirements and controls which has been successfully utilized in several other comparable facilities. The first buildings, Modules 1-3, were completed in October 2001, followed by Module 4 in 2004. Module 5 opened in March 2008 and included installation of 0.37 kw solar on the roofs of Modules 1-5. Modules 8 and 9 increased the overall capacity by 40 percent and began operating in fall 2013. An additional 14,000 shelves were installed in Module 9 in 2017-2018, increasing the capacity by 2 million volumes to 21 million. Design is currently underway for Module 10, with construction anticipated to begin in 2022.
Facility Management & Major Maintenance: In addition to project management of new storage module design and construction, Aegis has also been responsible for developing, budgeting, planning, and implementing all of the major maintenance projects for the last 20+ years. Recently, these efforts have included design and construction of a new bioswale, updating HVAC systems and controls, and roof replacement and repair maintenance.