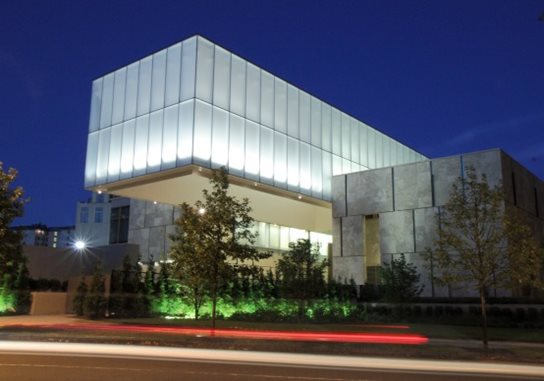 Size: 93,000 sf
Location: Philadelphia, Pennsylvania
Architect: Tod Williams & Billie Tsien Architects
Builder: L.F. Driscoll Co.
The Barnes Foundation, home to one of the world's largest collections of Impressionist, Post-Impressionist and early Modern paintings, moved from Merion, PA, to a new building on the Benjamin Franklin Parkway in Philadelphia between 20th and 21st Streets.
The Barnes Foundation's new Art Education Center houses the institution's world-renowned art collection in galleries that replicate the scale, proportion and configuration of the original galleries. In addition, the center provides a substantial increase in space for art education programs in the form of classrooms, seminar rooms and an auditorium. The new building also includes facilities for conservation, research and administration; a gallery for special exhibitions; a retail shop and restaurant; and areas for special events and visitor services.
Other team members include Tod Williams & Billie Tsien Architects of New York as lead Architect, Ballinger as Associate Architect, Olin Partnership as Landscape Architect, Fisher Marantz Stone as lighting designer and L.F. Driscoll as construction manager.
The project achieved LEED Platinum certification.