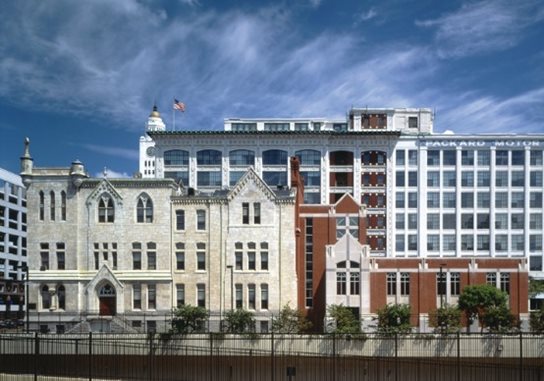 Location: Philadelphia, Pennsylvania
Architect: UJMN Architects
Builder: Daniel J. Keating Company
The oldest Catholic high school in America is located in downtown Philadelphia on the Avenue of the Arts. Over a 18 year ongoing relationship Aegis has assisted Roman Catholic with the development of its Campus Master Plan addressing facility improvements, renovations, and expansions.
Completed projects include:
• 13,000 square foot, two floor addition and renovation of the original historically certified school building including cafeteria/auditorium, classrooms and a media center completed in 1998.
• Comprehensive renovations of a 24,000 s.f. former City Building on an adjacent property into an athletic facility, classrooms and alumni office completed in 2007.
• Master planning for a proposed $25 million expansion to include new competition gymnasium, eight classrooms and related renovations to existing building spaces.
Project team members included UJMN Architects + Designers and Daniel J. Keating Company.
Currently, Aegis is working with Roman on the Wood Street Visual and Performing Arts Center, which is Phase 1 of its A Vision of Promise campaign. Strada is involved with this project as well.