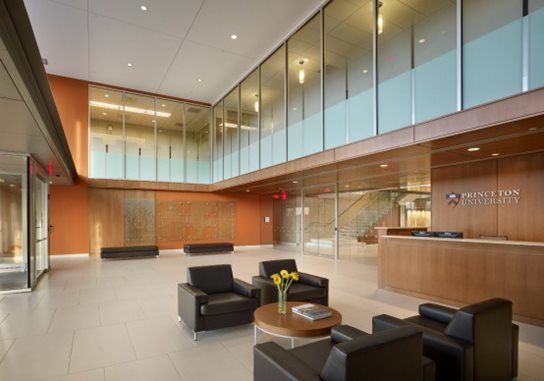 Size: 120,000 square feet
Location: Princeton, New Jersey
Architect: KSS Architects
Builder: Torcon
701 Carnegie Center is a four story administrative office building developed by Boston Properties for Princeton University as a tenant under a 15 year build-to-suit lease. Occupants include the University's Treasurer's Office and the Office of Information Technology (OIT). The building also houses a conference and training facility managed by Princeton's University Services for use by the University.
Project team members included KSS Architects, Vanderweil Engineers, and Torcon.
The project achieved LEED gold certification.