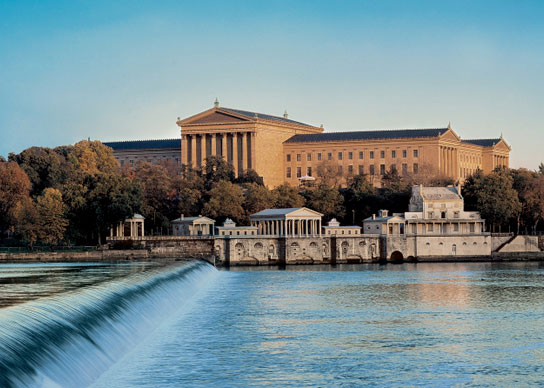 Location: Project management in Philadelphia, Pennsylvania
Architect: Gehry Partners LLP
Builder: L.F. Driscoll Co.
The Philadelphia Museum of Art began work on its Facilities Master Plan, designed by architect Frank Gehry and team, in early 2010.
The first phase – a 68,000 s.f. Art Handling Facility – was completed in Fall 2012, providing new and improved facilities for the receiving and handling of works of art and increasing the Museum's capacity to accommodate large-scale exhibitions.
Aegis also managed the D'Harnoncourt Drive Improvements that were completed in December 2014 and required oversight of the RACP grant money on the federally funded project.
The second phase involves the replacement of mechanical and electrical systems as well as major changes to the building's circulation patterns, creating a new entrance, and the addition of new American Wing galleries within the building. This phase sets the stage for the future expansion plans of the venerated institution.
Aegis continues to provide consulting services to the Museum to deal with the major logistical and facility management issues involved with this significant and ongoing renovation and expansion project. The project team consists of Gehry Partners LLP as Architect and L.F. Driscoll Co. as Construction Manager.