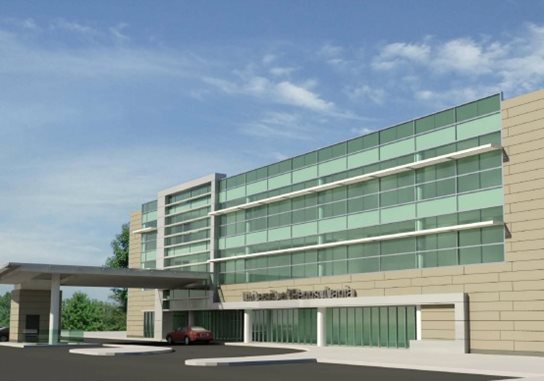 Size: 90,000 sf
Location: Philadelphia, Pennsylvania
Architect: Francis Cauffman
Builder: IMC Construction
The University of Pennsylvania Health System wanted to develop a medical/educational facility in the Valley Forge, PA, area. They selected and subsequently purchased a site in Tredyffrin Township at the intersection of Rt. 202 and Chesterbrook Boulevard in Chester County for that purpose.
Patient care is the primary purpose of this facility which provides clinical and primary care spaces as well as outpatient surgery. Medical education is also part of the facility's mission. Operated by the Perelman School of Medicine Department of Family Medicine, the facility also provides classrooms, lecture halls, seminar facilities, full kitchen and cafeteria and administrative offices.
Francis Cauffman Architects, IMC Construction and Pennoni Associates were selected to perform architectural, construction and engineering services for the project.
The project achieved LEED silver certification and features a green (vegetated) roof.