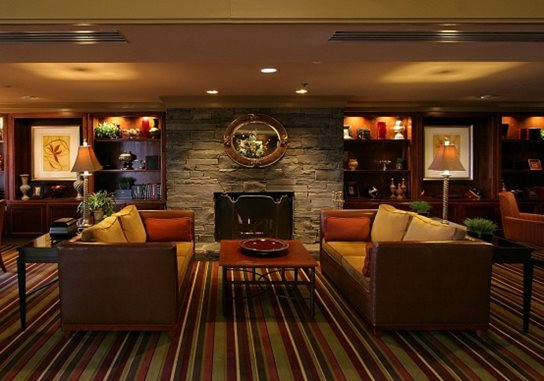 Size: 172-rooms
Location: Pittsburgh, Pennsylvania
Architect: Chase Collaborative
Builder: Monolith Hospitality
Built in 1990, the Embassy Suites hotel in Pittsburgh, PA is a 223 suite, five-story, full service hotel owned by National Hospitality Holdings Services Co. under the Hotels Corporation Hilton flag.
A renovation and improvement program was initiated to bring the property up to current brand standards. Improvements were made to suite bedrooms, baths, and parlors. Interior renovations were also done in the following common areas: gift shop, continental breakfast area, corridors, elevators, stairwells, guest laundry areas, lobby and front desk area, meeting and board rooms, public restrooms, exercise room, pool, restaurant, and guest lounge. On the exterior, improvements were made to lighting and the parking lot.
The project architect was Chase Collaborative. Monolith Hospitality was the construction manager.