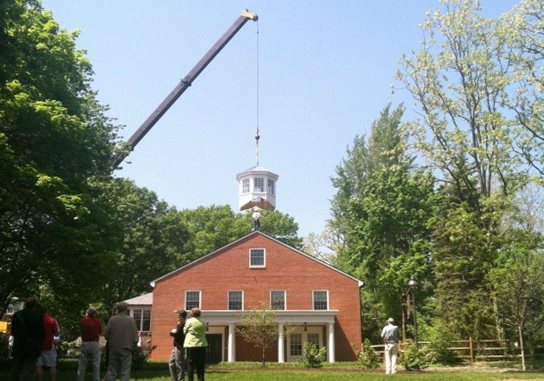 Size: 14,500 s.f., two-story
Location: Philadelphia, Pennsylvania
Architect: Voith & MacTavish Architects LLP
Builder: Grace Construction
Moorestown Friends School (MFS) is a Private K-12 school located on 48 acres in the heart of historic Moorestown, NJ. In 2008, the school purchased the former Greenleaf Retirement facility on Main Street, a property contiguous to the current MFS campus. Prior to the Greenleaf purchase, Aegis was working on organizing a process to support repositioning buildings for school use on a recently acquired Acme site that was not contiguous to the campus.
In January 2009, the school, under Aegis' guidance, repositioned the Acme project team to support a master planning process addressing the Greenleaf acquisition and design process for conversion of a former nursing home on the property into a classroom building, Hartman Hall.
Hartman Hall was gutted and transformed into a space with eight math classrooms, a choir room, a multi-purpose room used for vocal warm-up, a computer lab, and a student lounge area.
Other team members include Voith & MacTavish Architects LLP, Marathon Engineering, and Grace Construction.
The project achieved LEED silver certification. It incorporates a geo-thermal heat pump for its heating and cooling needs.