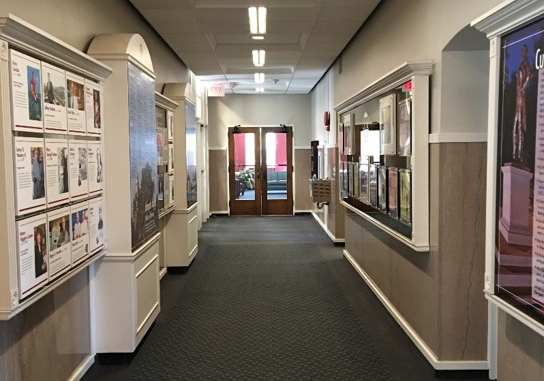 Size: 12,000 sf
Location: Easton, Pennsylvania
Architect: ALMA Architecture
Builder: DVP Construction
Beginning in 2015, Aegis worked with the design team to strategically insert a full-service passenger elevator into Markle Hall for ADA accessibility and create gender neutral bathrooms on all floors. Interior renovations to outdated corridors also created a refresh throughout the space.
In 2019, renovations to the lower level were performed and the Registrar Office was relocated from its space on the second floor. Design commenced for renovations to the second floor and in 2020 half of the second floor was renovated for the Offices of Financial Aid and Development.
As Markle Hall is home to the offices of the President, Provost, Registrar, Development, and Admissions, it was imperative that the building remain occupied and fully functional during each of the renovations, requiring careful planning of construction activities and work zones. In addition, multiple moves into and out of the building were required for these projects which were closely coordinated with the departments of ITS, Reprographics & Print Services, and Public Safety.