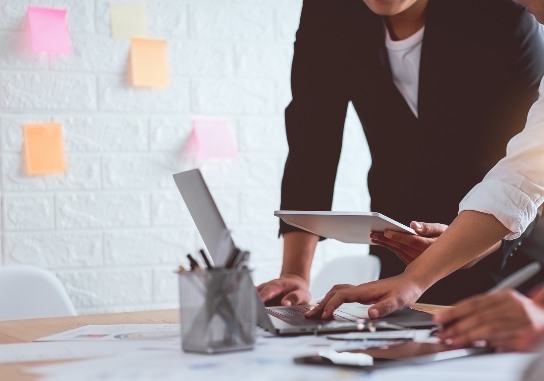 Size: 400,000 sf + 28,000 sf annex
Location: Newtown, Pennsylvania
Architect: STV Group
Builder: Turner Construction Co.
Lockheed Martin Astro Space Division developed the Communications and Power Center in Newtown, PA, in which it performs research, development and manufacturing of communications and power systems for telecommunications and research satellites. The facility includes electronic laboratory, environmental testing, clean room and office spaces.
The project received municipal approvals for a four building campus, which included renovation of an existing office building and construction of the primary communications and power center building. Building pads for two future office buildings were also provided. The project also included construction of a new public roadway (Campus Drive) that was dedicated to Newtown Township.
The development team on this sophisticated, fast-track project included STV Group, Architect/Engineer and Turner Construction Company, Construction Manager.
Aegis also worked for Lockheed on an annex to this project, which provided a Class 10,000 clean environment for the final assembly, integration, and testing of large spacecraft.
Special design features included seismic isolation and an assembly floor with an 80' clear span and 55' clear height. This facility supported Lockheed Martin's earth observation satellite business and was completed in a fifteen month, fast track schedule.
STV/Sanders & Thomas was the design engineer. Turner Construction Company was the Construction Manager.