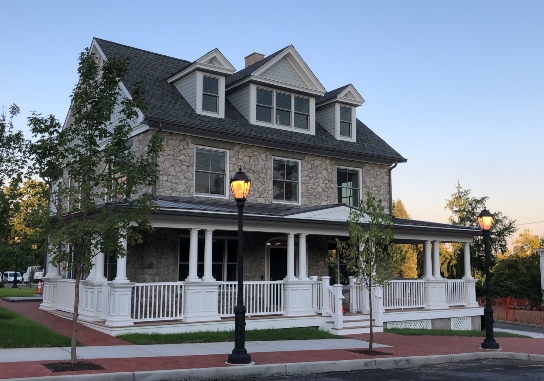 Size: 6,000 sf
Location: Easton, Pennsylvania
Architect: Atkin Olshin Schade
Builder: DVP Construction
In August 2021, Lafayette College moved a 330-ton, three-story, early 1900s-era stone home from its location on Clinton Terrace to its new location a block away on McCartney Street, where it was renovated and opened in August 2022 as the new Portlock Black Cultural Center.
With a full basement, wraparound porch, and extensive interior renovations, the new center will host structured and impromptu discussions, including those involving invited speakers, and social gatherings. Building on the history of Black student community and activism embodied in the original Portlock Center, the new center also includes artwork and displays celebrating that history.
Time lapse video of house moving can be found here.