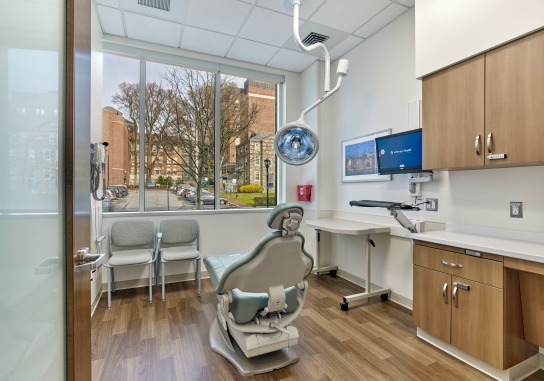 Size: 4,000 sf
Location: Bryn Mawr, Pennsylvania
Architect: Stantec Architecture
Builder: Target Building Construction
Jefferson Health fit out a suite in the new medical office building adjacent to Bryn Mawr Hospital on S. Bryn Mawr Avenue.
The project relocated and expanded the Jefferson Oral & Maxillofacial Surgery practice in Bryn Mawr. The new space consists of three surgery rooms, two exam rooms, sterilization and decontamination spaces, panoramic imaging, and model lab and hi-tech room as well as support spaces including physician's office, rest rooms, registration, administration office and waiting/lounge.
Aegis was retained to provide project management services through design, construction, and occupancy.
Other team members include Stantec Architecture and Target Building Construction.