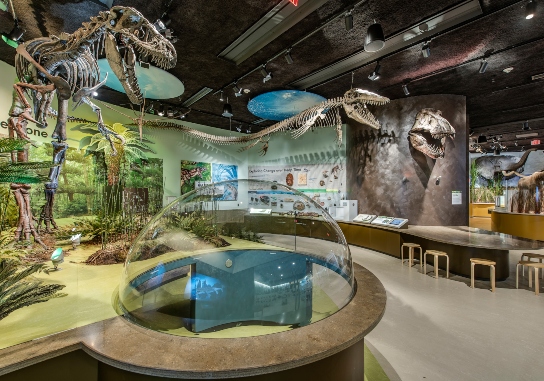 Size: 18,000 sf
Location: Wilmington, Delaware
Architect: JacobsWyper Architects
Builder: Bancroft Construction Company
After 17 months of closure for its Metamorphosis Renovations, the Delaware Museum of Natural History reopened as the Delaware Museum of Nature and Science in May 2022.
The Museum committed to a reinvention to align its mission, programs, and exhibits to meet the needs of a 21st-century audience, transforming from a collections-focused organization into an entity that proactively engages community needs and interests.
This project redesigns existing galleries from a diorama-based experience into a more interactive, hands-on experience and interprets natural history as an essential component of a STEM-based educational curriculum. With this renovation, the Museum moved away from teaching facts about individual animals to address scientific concepts based in the ecology and biodiversity of local and worldwide ecosystems.
The project involved reimagining main galleries, public spaces, and the outdoor campus.
Exhibits by Reich + Petch
Professional photos by  Jay Greene