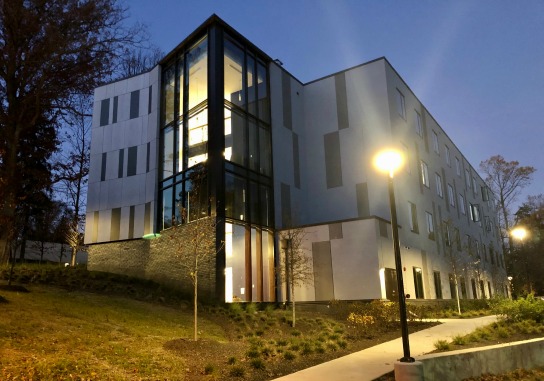 Size: Residence Hall 58,000 sf, Parking Garage: 8,000 sf
Location: Radnor, Pennsylvania
Architect: WRT
Builder: Irwin and Leighton
Cabrini University has completed an update to its campus master plan, which identifies three phases of projects necessary to support their strategic objectives and usher the University into the next phase of its legacy. These two projects are the first to be implemented under the updated master plan.
Cabrini University constructed a new parking garage east of Founders Hall and a new three story residence hall between the West Residence Hall and Casey House. The construction of the new residence hall required the demolition of an existing building (Lanshe House). The project also included the construction of a loop road with two turnarounds. One turnaround is adjacent to Bruckmann Chapel and the other is adjacent to the new parking garage.  
Other team members include WRT and SITE Engineering.