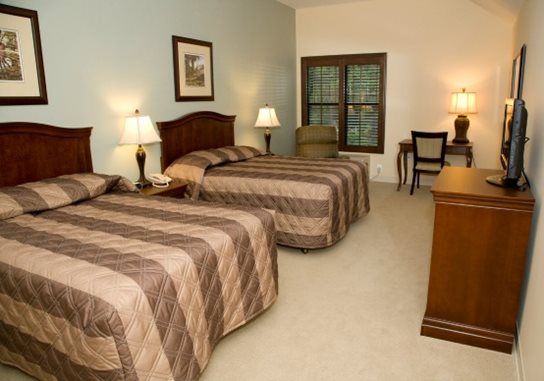 Size: 37,000 sf; three-story
Location: Philadelphia, Pennsylvania
Architect: Trivers Associates
Builder: Delran Construction
The AstraZeneca Hope Lodge of the American Cancer Society (ACS) in Philadelphia is a tangible reflection of the American Cancer Society's commitment to improving the quality of life for cancer patients and their loved ones. Hope Lodges are a home away from home made available at no cost to patients undergoing active outpatient treatment for cancer. This is the 23rd Hope Lodge in the nation.
The Hope Lodge was constructed on land leased under favorable terms from Fox Chase Cancer Center at its Laurel Avenue campus in Cheltenham, PA. The Hope Lodge features 37 suites as well as dining and commons areas. The $10 million capital campaign provided the required funds for both the development and ongoing operation of the facility by ACS.
Trivers Associates of St. Louis, MO, was the project architect. Delran Construction was the construction manager.